Welcome to Hill Country Chihuahuas!!!!
Of all the breeds in the world, the Chihuahua is the smallest. Chihuahuas are compact and intelligent and love being with their owners. The Chihuahua is an excellent little watchdog. They are a hardy breed and can live 14-18 years. For such a tiny creature, their personality is anything but small! Chihuahuas typically are not aware of their smaller size and like to hang out with the big boys or take on a much larger canine or neighborhood cat! Chihuahua's devotion is without limits. They quickly become the president of your fan club! They are not typically roamers and like to stay close to their humans. Chihuahuas are excellent pets for small homes and they do well in apartment living. Many dogs are bred for working purposes, but the Chihuahua is bred to be a companion.
Once a Chihuahua snuggles into your heart, you will forever be the breed's #1 fan.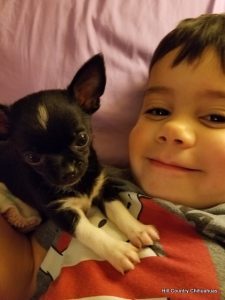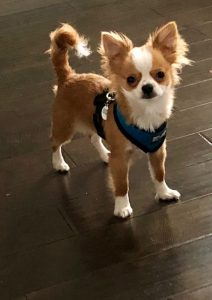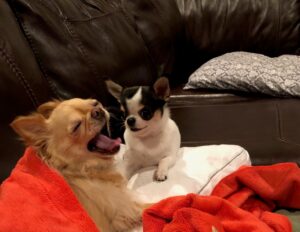 AKC Texas Born and Texas Bred

Take your boots off, sit down and rest awhile while you browse our website and view our collection of AKC long coat and smooth coat Chihuahuas! We are located between Austin and San Antonio! We have bred only Chihuahuas since 2004.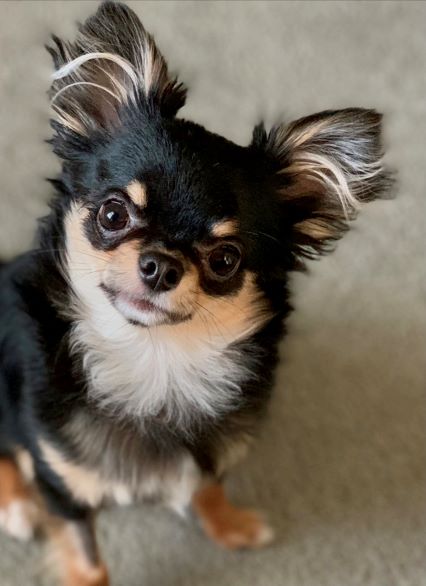 Updated: 5-10-2021
All our available puppies are on hold. More litters will be made available for deposit in the weeks ahead. Details below!
Here are details about Lacey and Hope's puppies!
Lacey/Wyatt: DOB: April 18th, 2021, all long coat puppies!
#1 Male: Black spotted on white
#2 Male: Fawn sable
#3 Female: Black tri-colored
#4 Female: Black spotted on white (she may remain here with us)
Hope's/Grady's Litter: DOB: April 28th, 2021
#1 White female
#2 Fawn Brindle female
Lacey's litter will be made available between 5/17-5/23. When we decide on a specific date, we will post that information here on the home page.
Hope's litter will be made available between May 26-June 2nd.
Confirmed Pregnancies: Oh Happy Day!!!
Star/Ranger are pregnant! Due date is late May! We have always loved Star and Ranger's past puppies and we are happy to announce this precious litter! Both coat lengths are possible in Star's litter! When the puppies are 3-5 wks of age we will make them available for deposit!
If you have not already read the Helpful Information page, please do so! It should answer many of your questions! The protocol we follow when making our puppies available for deposit can be found on that page! We typically update this home page daily. This is where you will find the most current information about all things puppy related!
We do not have a waiting list or a mailing list. Check this page frequently for all updates.
We have been working on our website! We have added three new pages that we would like to announce! One is about the topic of the Molera. One is about the topic of Hypoglycemia. One is about New Puppy Care. We will be requiring customers to read over these three pages, plus the Helpful Information page prior to the scheduled phone consults. We think having the information on the website will assist new puppy owners. We have also changed a few things based on recent research we have done. We hope you enjoy reading over the new pages!
Covid 19 and outside pickup visits: AKC has posted some wonderful information on their website. We encourage viewing of the AKC website for helpful information to all pet owners. Because the majority of our communication is email, text and phone related, the risk of exposure to the virus is significantly low. We are no longer meeting customers at our home for the pickup visit but locally we are meeting customers at the Buc-ee's at exit 191, off IH 35 and FM 306. We will meet you on the left side of the parking lot facing the Sea Island restaurant. We will wear mask and we ask that you bring your own pen for signing the few papers where your signature is required. We will practice social distancing and be outside for the happy event! Pickup visits are lasting about 15 min. and then you are free to head home to bond with your new puppy! If you are coming from the north, please let us know and we may be able to deliver your puppy to the south Austin area. That will reduce your driving time by at least 2 hours round trip and we do not charge for this delivery.
Contact us:
The best way to reach us is through email.

I joke that I type faster than I talk. Due to family responsibilities, health issues and activities, emailing is a perfect way for me to answer your questions and "meet" you. Please, remember that we have an excellent resource for many questions on our website's Helpful Information page. Take the time to browse that page and hopefully it will be insightful.
Calls may or may not get responses, but emails will always receive responses from us, typically without delay.

Text messages will usually direct you to email.
sjo14@satx.rr.com (Best way to reach us!)
830-556-6049
I retain the right to choose the best home for my dog/puppies and refuse any sale for any reason.
I also retain the right to refund a deposit and terminate a sale if I feel there is a reason to do so.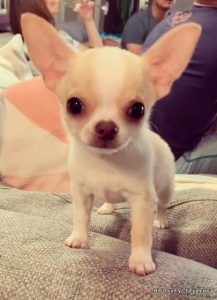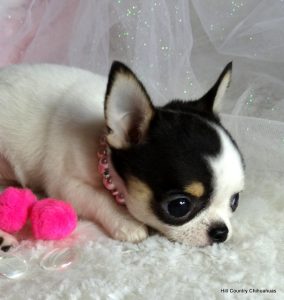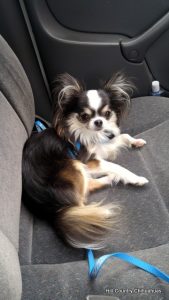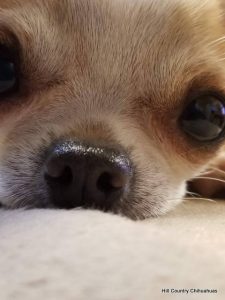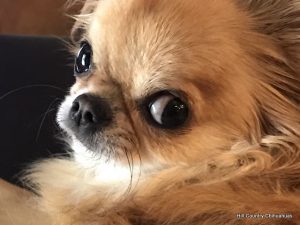 Texas Licensed Breeder
License #138
Dog and cat breeders are regulated by the
Texas Department of Licensing and Regulation
PO Box 12157
Austin, TX, 78711-2157
1-800-803-9208/512-463-6599
www.license.state.tx.us
www.tdlr.texas.go